MG
Auto Gas
was established in 1991 in India with its main distributor office in Chennai. We are pioneers in LPG & CNG conversion system.
All the products are imported from Italy, Poland. Our multi- branded Retro fitment centers throughout Tamil Nadu and Kerala.
The kits are approved by
ARAI, ICAT, VRDE and R.T.O.
We strive to provide the best quality products
to our National & International clients.
MG
Auto Gas
was started as an initiative of cleaner & healthy air to mankind.
We believe in the motto Go Green & Save the Environment.
By running on CNG you can save 65% of
your petrol cost and extend the life of your car.
It is our pride that many of the national & international clients have recognized
our service thus we are expanding our market by supplying the kits in India & abroad.
As we are servicing since 1991 you can feel safe in our hands.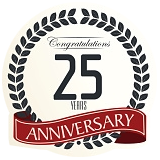 MG Auto Gas
celebrating
25th Anniversary !
Book now and
Get 20% discount
on new CNG / LPG fitment with
2 years warranty and
2 years after sales support.




PETROL

Vs

LPG


CONSUMPTION CALCULATOR


Do you want to know how much you are saving by driving an auto gas ?

Checkout Our fuel
expense calculator







PETROL

Vs

CNG


CONSUMPTION CALCULATOR


VIDEOS